In 2018, Pūniu River Care (PRC) initiated a five-year project which aims to improve water quality, the mauri of the awa as well as helping to restore tuna habitat and terrestrial biodiversity. Activities for this project include fencing 32kms of the bank length to exclude stock, erosion protection works, planting 160,000 native trees and the creation of a marae-based restoration guide to enable growth in the development of other new organisations undertaking similar activities.
This five-year project will bring together elements from existing Waikato Regional Council systems in partnership with Pūniu River Care to pilot a new implementation model for environmental enhancement work on a priority reach of the Pūniu River.
Activities completed this year included fencing 7.2kms of the river length which was carried out by Grant Scott Fencing, Erosion management and vegetation removal by Waikato Regional Council, Marae Nursery expansion to house 200,000 trees and propagating, planting and maintaining over 50,000 trees, which was carried out by Pūniu River Care.
Thanks to our landowners along the Pūniu who have supported our Kaupapa and have agreed for PRC to carry out this work on their land. These relationships are highly valued by PRC as we work towards enhancing the waters and replenishing the Taonga within the Pūniu Catchment. Where there was opportunity to increase the riparian area and capitalise on the allowance for increased vegetation, over 50,000 trees were planted on five private properties along the Pūniu River. This was 10,000 more than originally planned which is an added bonus to increase the benefits achieved through re-vegetation.
In addition to the filtration benefits of riparian planting along the Awa, the increased vegetation will act as a highway, later connecting larger areas of existing habitat for species. In their journey, the vegetation will provide increased shelter and food for native fish with co-benefits for terrestrial biodiversity from plant foliage.
Waikato Regional Council

Landowners

Ministry for the Environment - Freshwater Improvement Fund

Waikato River Authority

Momentum Waikato

Department of Conservation

Waikato-Tainui Raupatu River Trust
The Project at a glance
Mangatoatoa marae Nursery Expansion - The Propagation Building and Hard Stand extension
With organisational growth, comes the need for expansions! In previous years including 2017, Pūniu River Care had the capacity to produce 40,000 trees per year in the Nursery at our Marae. With our expansion, we will have the capacity to produce 200,000 trees with increasing numbers every year!
Our new propagation building will enable the team to be able to work more productively and efficiently. This building was an old shop that many people In the area have some fond memories of, so it was great that we were able to re-purpose it!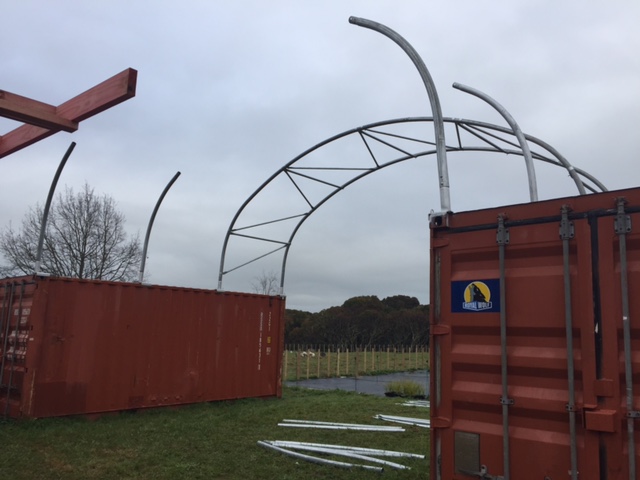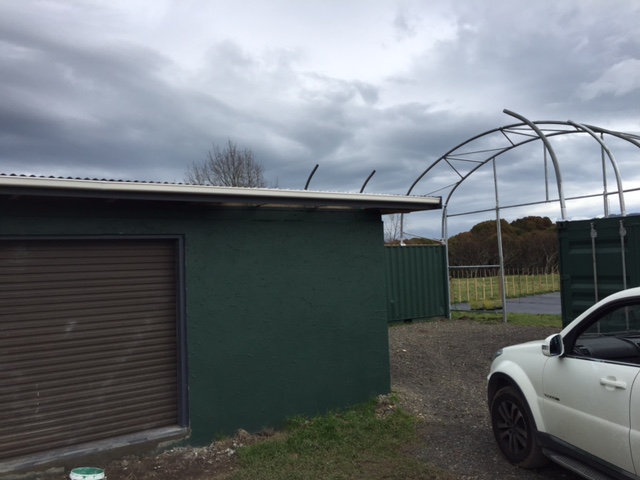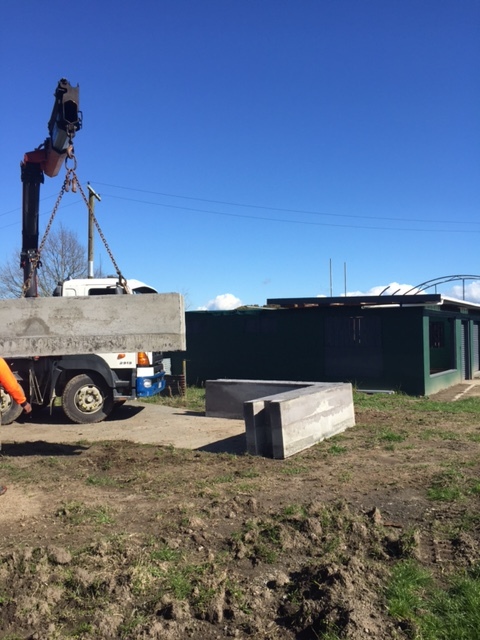 STAFF TRAINING
Building our team's knowledge around our plants has been of top priority in order to grow the capability of our staff to produce top quality and healthy plants. Te Aroha Drumond and Charmaine Bailie delivered an extensive programme in horticulture which covered, Cultural harvest seed collecting and record keeping, harvest plant indentificarion, nursery infrastructure, capacity building across production and a work place first aid certificate.
Photos below shows the team with Charmaine Bailie during a session on seed banking
Through workplace training, PRC had the opportunity to work on better understanding each other through identifying our own and each other's personality type. The team from 3E Leader delivered a training session on personalities which produced positive communication benefits for all staff.
Waikato Regional Council
While out on site, Matt and Melinda put on a BBQ for our staff, sub contractors and the Landowners. Creating those good relationships as we all work towards a shared vision of healthier waterways!