With organisational growth, comes the need for expansions. Increasing plant capacity within our nursery every year has been a huge goal from the beginning, starting in 2015 where 4,000 trees were produced at the nursery. The following year, the number of plants produced increased to 40,000 which were all planted in 2017 in a very wet but successful season. As the number of trees being produced is on a continuous steadily increase, the need for the nursery expansion has been a high priority. Thanks to Momentum Waikato who have funded the bulk of this project, we have been able to expand the nursery to facilitate 200,000 trees for planting in 2018. Which, thanks to numerous projects within the catchment, already have homes along the Pūniu!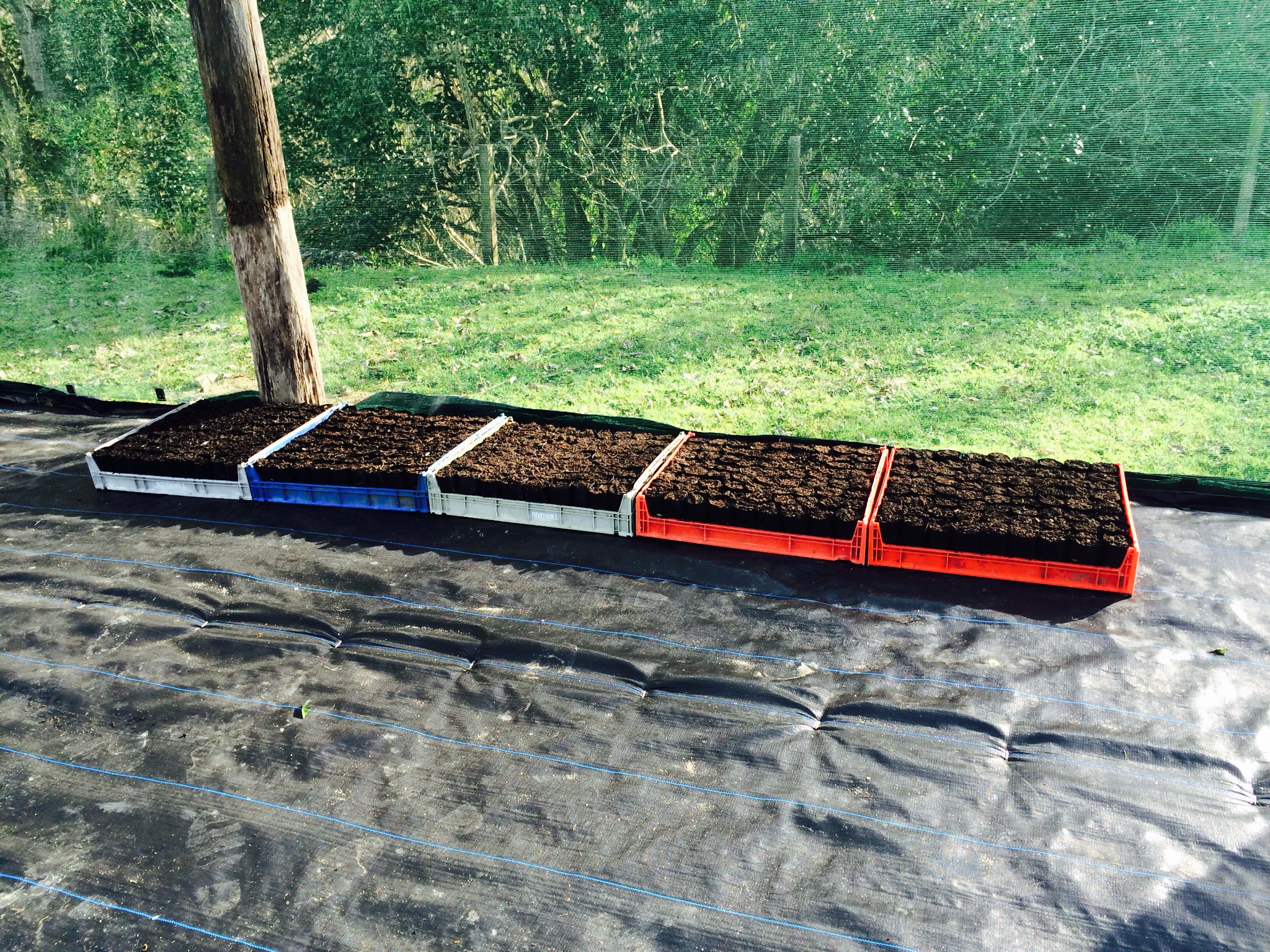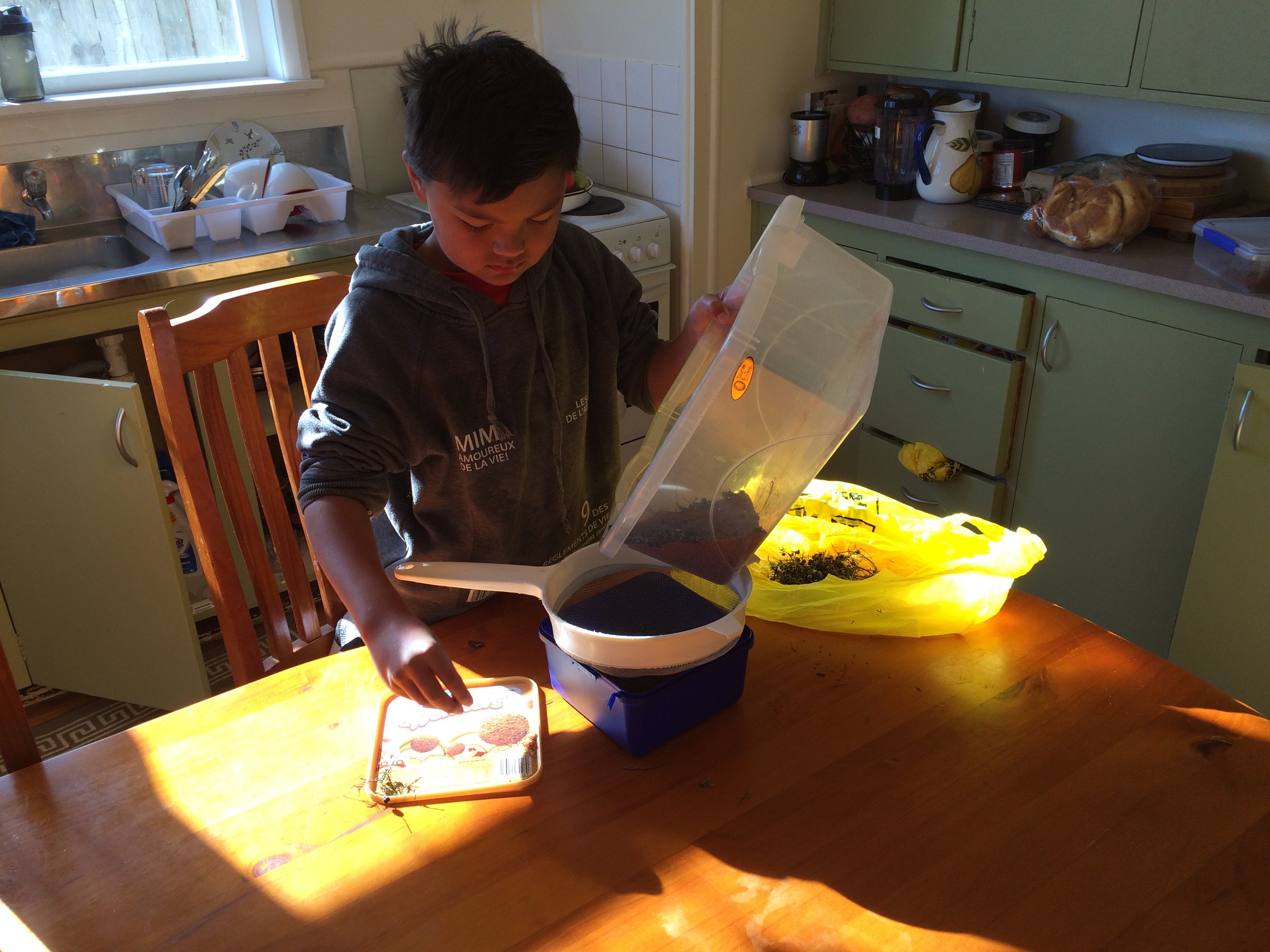 Developing Infrastructure
Apart of our expansion included a renovation of an old building which resided on the land that was leased for the nursery behind Mangatoatoa Marae. Re-purposing this building was important to us not only on an economical level but also cultural. The story behind this was to successfully restore and re-purpose a building that still held cultural significance and fond memories to local people. The development of the build turned a brick structure into a functional propagating shed. Thanks to Garlin and the team at Lyon Street Holdings, who took on the build and helped us to create a space where we could effectively increase production value for our trees.
Alongside our new re-purposed propagating building sits two large shipping storage containers and a large shelter, which were kindly donated by Waikato-Tainui. In previous years, propagating duties were carried out in an open area where shelter wasn't always available and would become difficult to operate in unpredictable weather conditions. However, drive and determination from the staff enabled them to "make the most of it". Our deeply passionate team understand and appreciate the constraints that come with the initial stages of a growing organisation like Pūniu River Care and are committed to its future. Construction of the shelter included help from our Whanau that volunteered their valued time and skills. Greg Te Huia from Waipā Networks provided a cherry picker and other whanau, including one of our casual employees Owen Ingley, all came together to construct the large shelter.
Nursery Hard Stand Extension
Our new plant capacity prompted an extension for our hard stand areas, enabling us to take the number from 40,000 to 200,000 native trees for 2018. Thanks to our on-going valued volunteer, Uncle Dan, who jumped on the digger to flatten the new area and constructed the trench for irrigation to be laid. Uncle Dan is a cherished uncle of ours who, as well as offering his time and skills is our go-to man in relation to any developments concerning the Marae and our nursery. The irrigation lines were then laid for the 43m by 23m space which is located near the driveway of the Marae, adding to the aesthetics and layout of the beautiful surroundings.
Nursery Development
Nursery production and development has increased immensely under the guidance and support of Peter Fraser, Managing Director at Growing Spectrum, Kihikihi. Peter has become an invaluable adviser to the organisation with his involvement helping in nursery production, developing specifications for plants and development of the nursery and hygiene standards. With his industry knowledge, our organisation will look to set goals for continual quality improvement in all areas of both the growing systems and production methods. Our newest staff member, Travis Kruijer has taken the lead on implementing the development goals for our nursery. He has been involved with Pūniu River Care from early days, often helping when needed and shares the passion of the organisation and his Marae. He has also worked at Growing Spectrum with Peter and has the experience and knowledge that has enabled Pūniu River Care to effectively grow and develop the nursery for our current expansion.
Homes for our Trees in 2018
From collecting the seed, our process to produce our trees begins with a Karakia and a moment of gratitude for our land to recognize how it connects us and provides. In 2018, Pūniu River Care will be in its 3rd year running as an operational incorporated society and our nursery will hold 200,000 native trees that have each been locally sourced and produced by our Mahi Tauira Kaitiaki.
For planting season 2018, a total of 40,000 trees will go on to help stabilise our banks by binding the soil along critical eroding areas of our Awa; 130,000 trees will be planted within the catchment at Waikeria as a part of a 7.5-hectare reconstructed wetland, these specific plants will play a critical role in species habitat and increasing biodiversity. The remainder of our trees have been distributed into various projects with our partners and supporters who carry out work throughout the Pūniu Catchment. Any opportunity to have our plants along our river and within our catchment is top priority for us and our trees.
New Staff
This is an exciting time as a measure in engaging our whanau and enabling hapu to be involved in the restoration of our Awa. As previously mentioned, we welcome Travis Kruijer, who has taken on Lead role of Nursery Development. New energy and valuable skills has increased our office team efficiency with Charity Tunoho, who we welcome as our Kaiwhakarite (Lead Office Administrator). And Lucas Burnside, who came to us to carry out his community service hours, and showed great workmanship where he stepped up to apply for the part time position as Mahi Tauira Kaitiaki and joins the team out on the field.