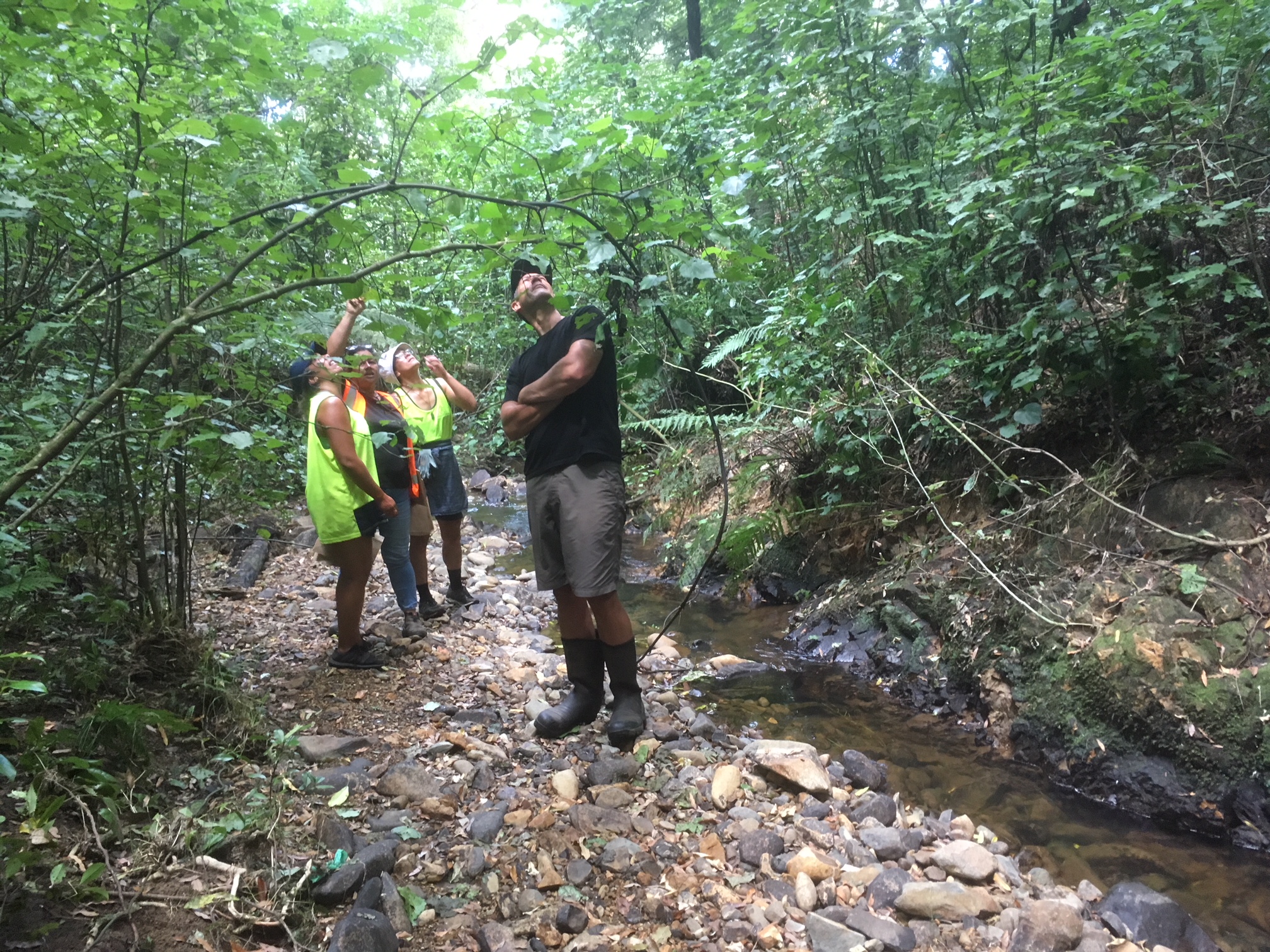 1. Eco-sourced seed collecting
An eco-sourced seed is a seed that has the ability to naturally occur within the planting zones also known as Rākau whenua - able to have their whakapapa traced back to the area. We look for established ngahere and go out to collect the seeds ourselves. All of our seeds are sourced, tracked and traced so that we know where they came from and where they can be replanted.
Our seeds are then carefully hand processed with many different techniques needed for the different species we collect. They are labeled and stored in a temperature controlled climate until it comes time to sow them.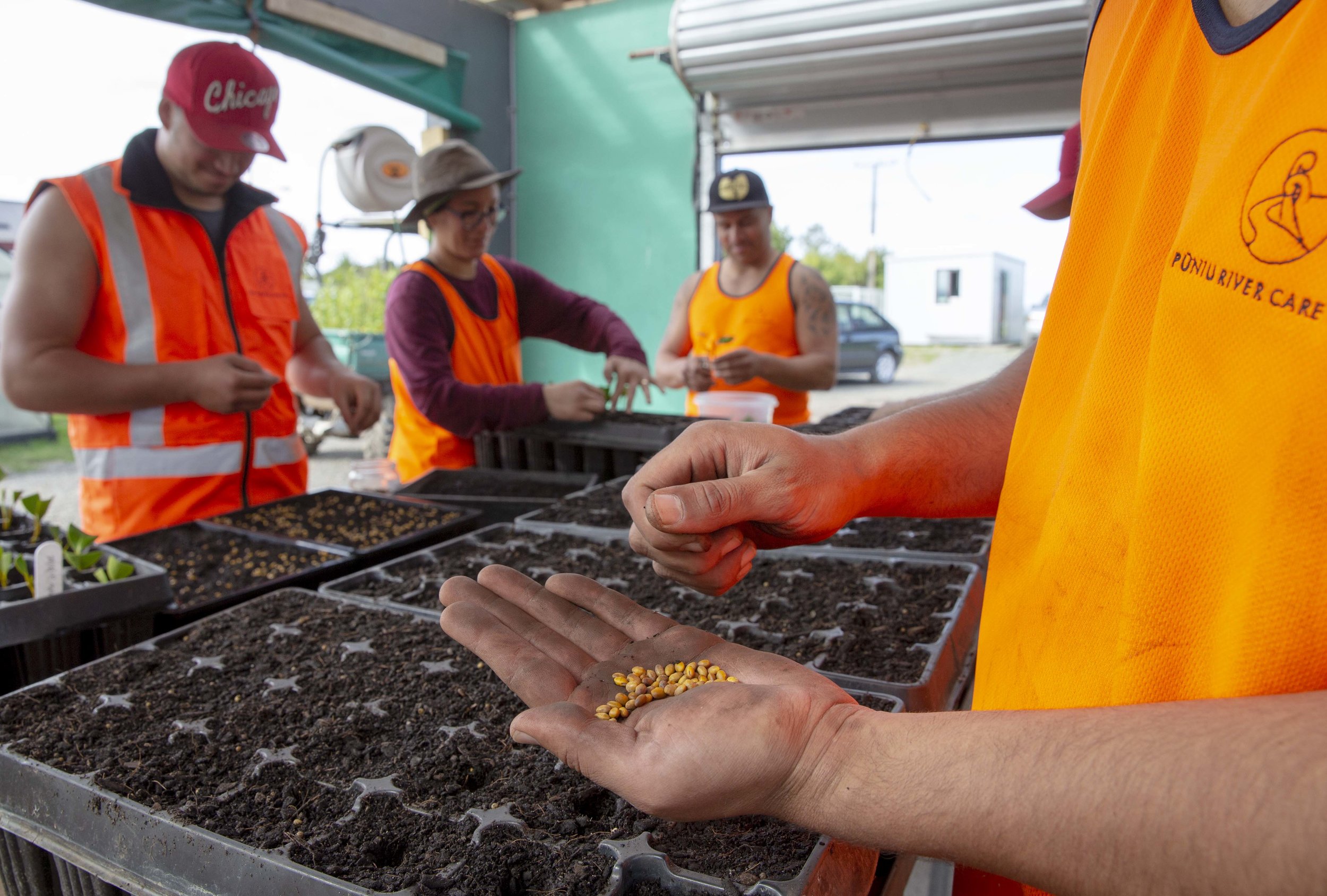 Our seeds are broadcast sown into their soil trays and stored in our prop shed to germinate. Some species are direct sown into tray cells and put straight out on the hard stand.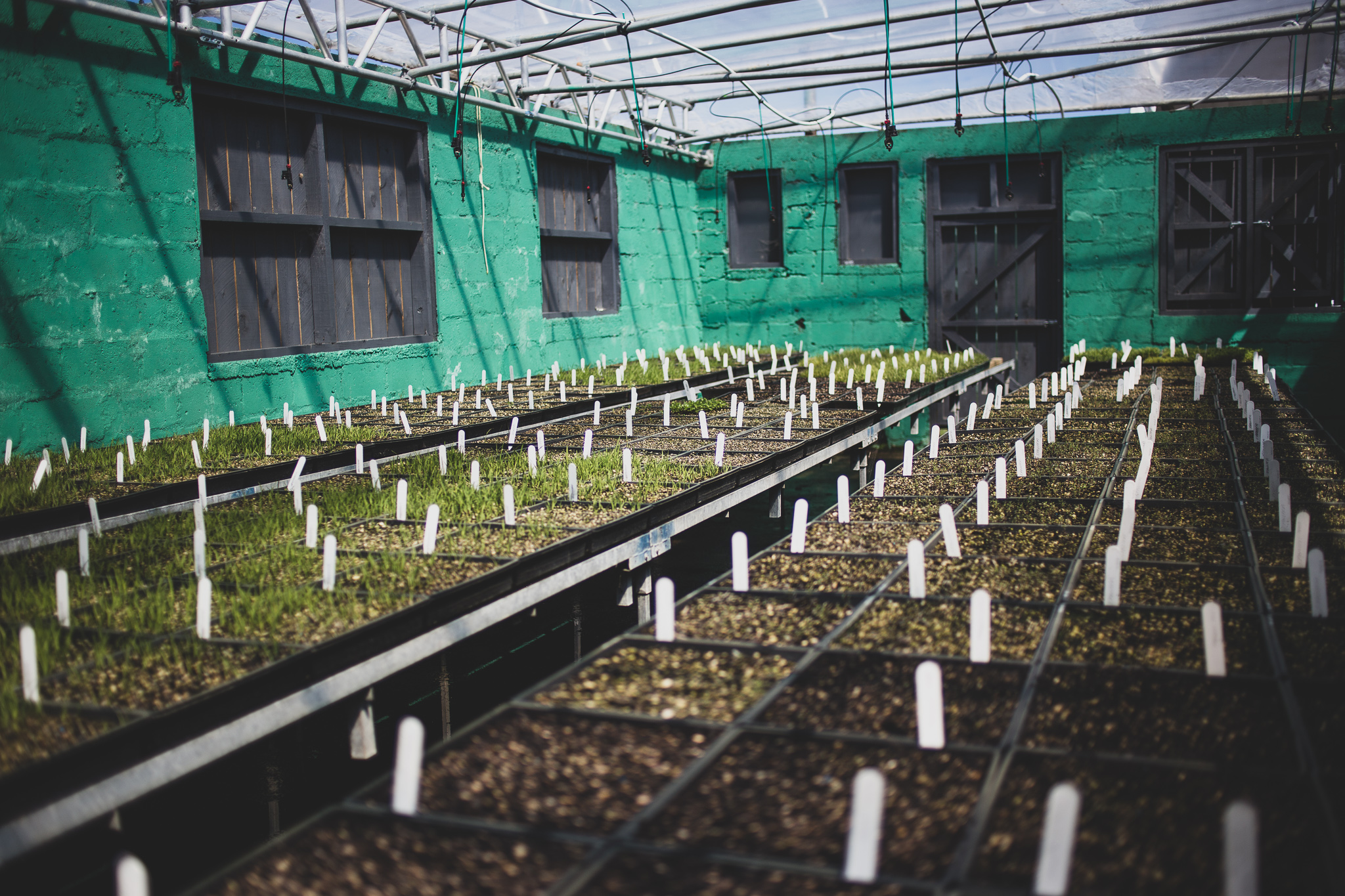 Once sown, our trays sit in the prop shed under an irrigation system to germinate
Once in seedling stage they are pricked out and up potted into larger trays and are then taken to sit under our green shade house to gradually expose the seedlings to the elements. When ready, they are taken to a new area on the hardstand to have full exposure to the elements which helps them to fully adapt to our climate and allows for less of a shock when they are taken to their new home to be planted
A site instruction plan is prepared which includes site access points, health and safety risk assessment, weed management priorities, plant schedule, number of plants, grades and spacing. Primary vegetation clearance is undertaken prior to planting at each site to clear pest weeds in preparation for planting.
Planting is usually carried out between the months of April and October. Plants are loaded up at the nursery and taken to site, our aim is to transfer our plants weed and pest free. Once on site, the plants are laid out according to the specifications of the site instruction plan. The rest of the team then follow behind, and put the trees in the ground.
Aftercare includes: reduction of returning weeds from seeding or regeneration, checking plant health, healing in if disturbed after planting by animals or flood uplifting. Manual weed control involves cutting down, grubbing or digging out of weeds. Follow on maintenance includes reduction, hand pulling and hand releasing of planting site.
Whatungarongaro he tanGATa toitū te whenua
The land and plants will remain when the people are gone